Many aspects of the Sunfish Lake home were thoughtfully considered by the client for sustainability. Including repurposing a fallen tree on the property that recently toppled over during a storm.
After the storm, Earl and his team at Laverty Log Homes and Timber Frames relocated the timber to the yard to prepare it for its new ground.
Today, the central staircase wraps the timber reaching three stories in this cottage renovation. Designed to match the treatment of the surrounding timber and root down into the basement surrounded by stone flooring.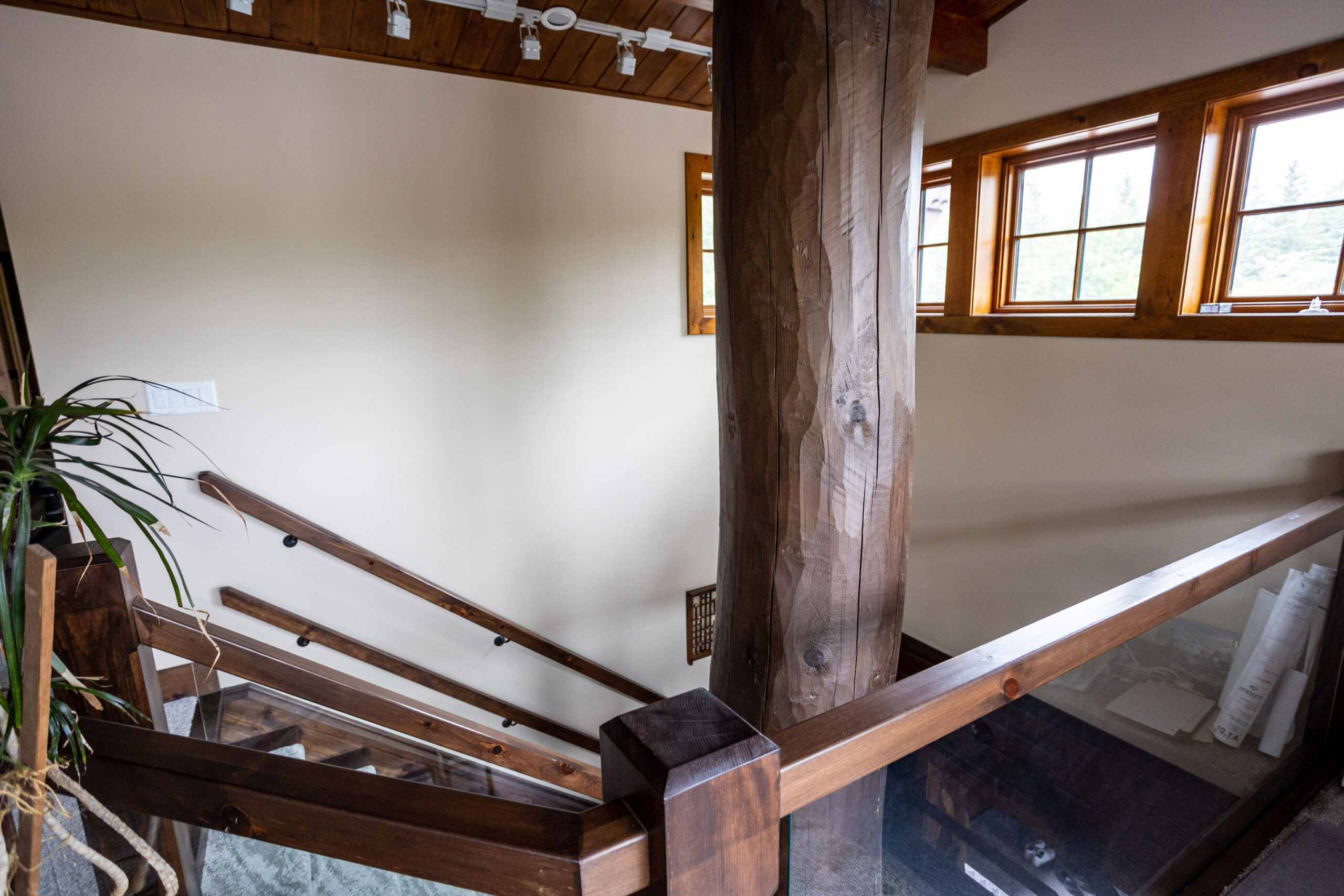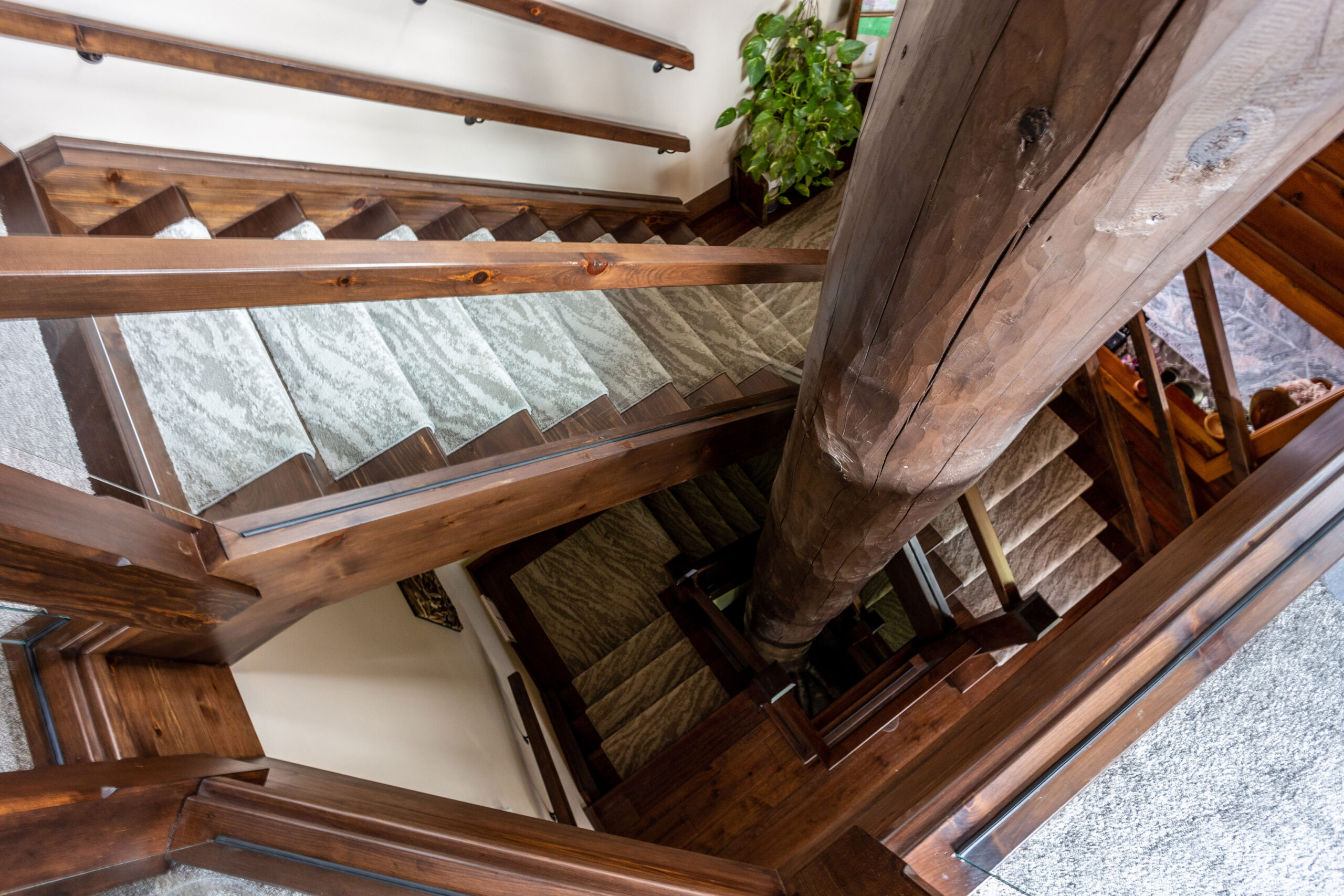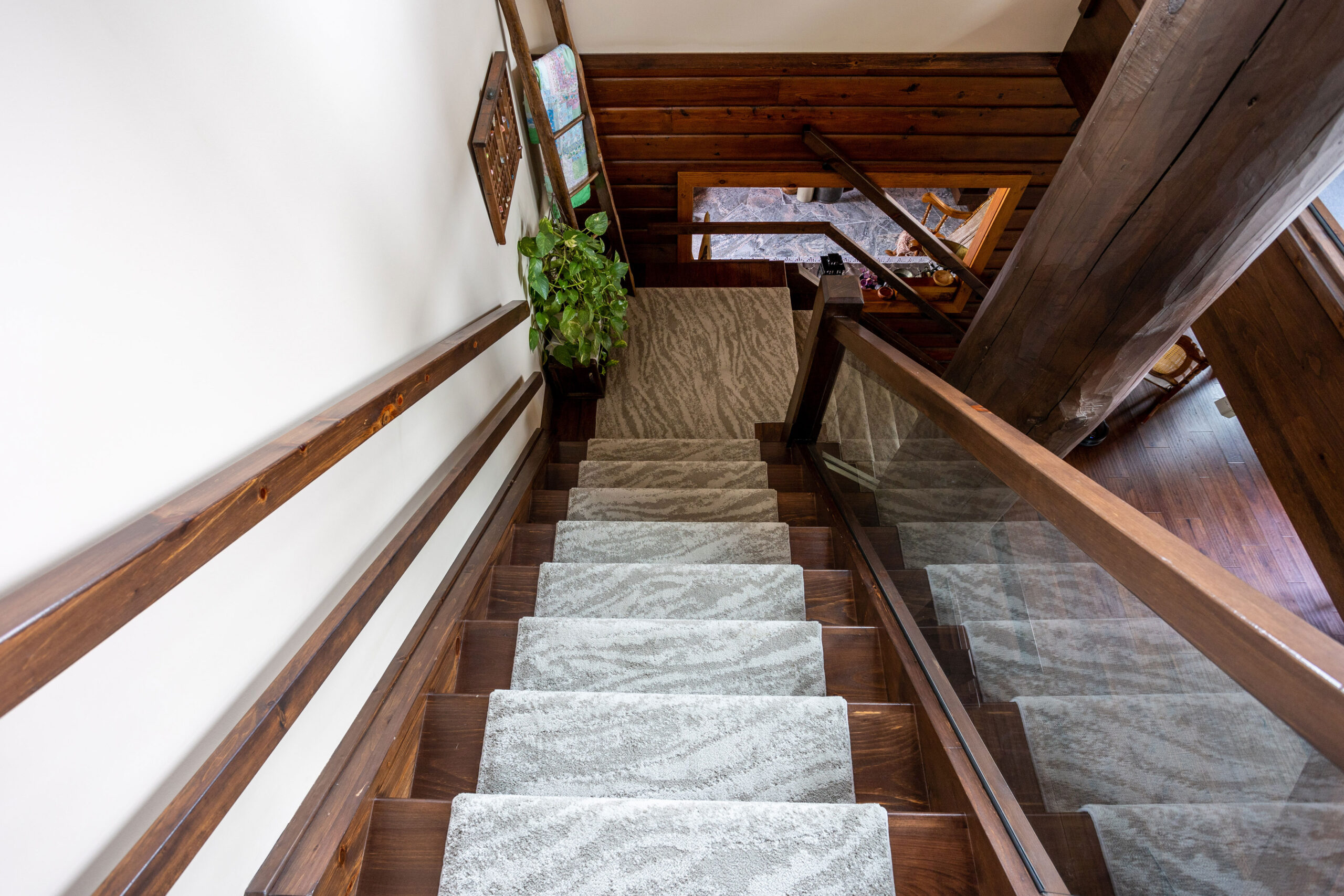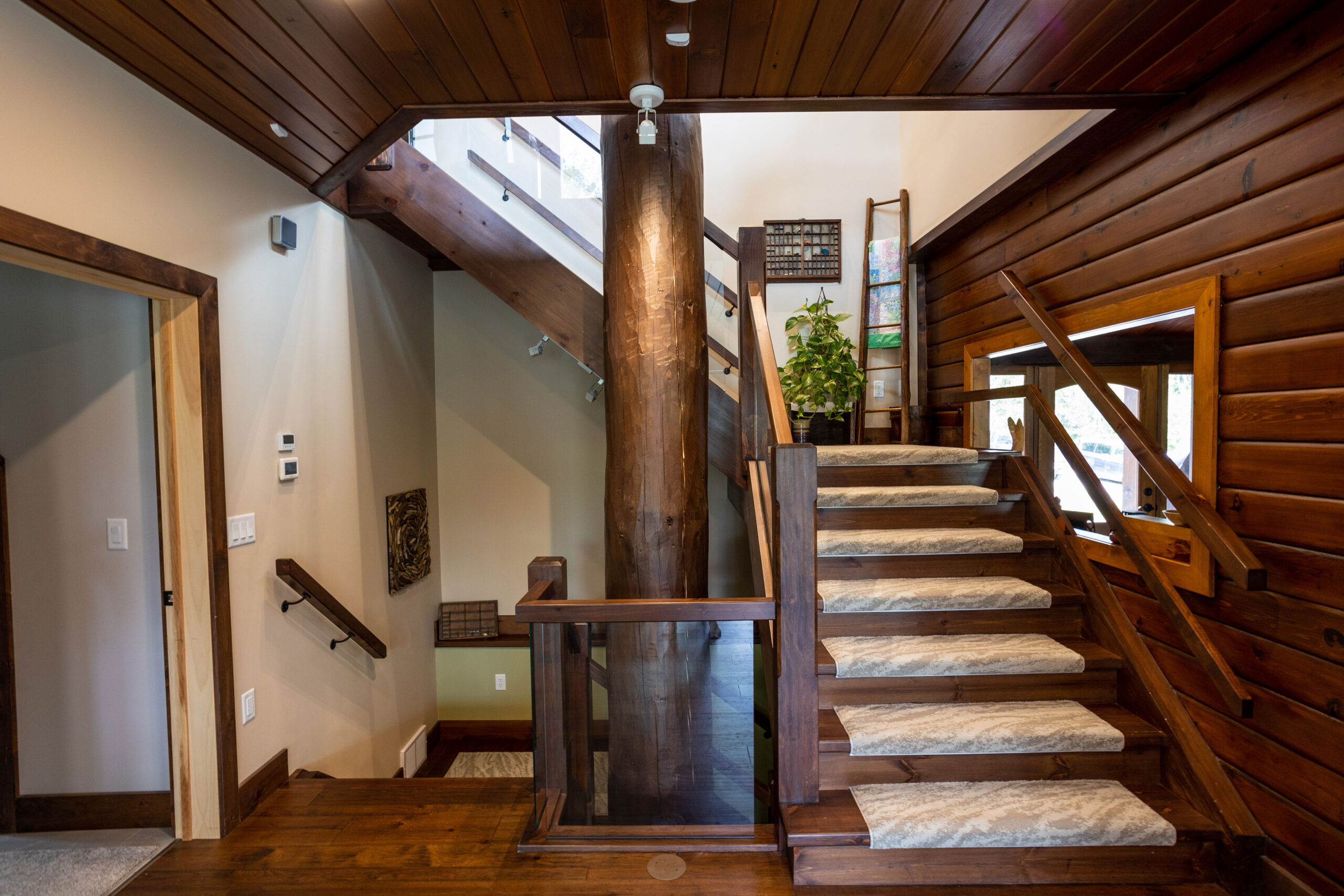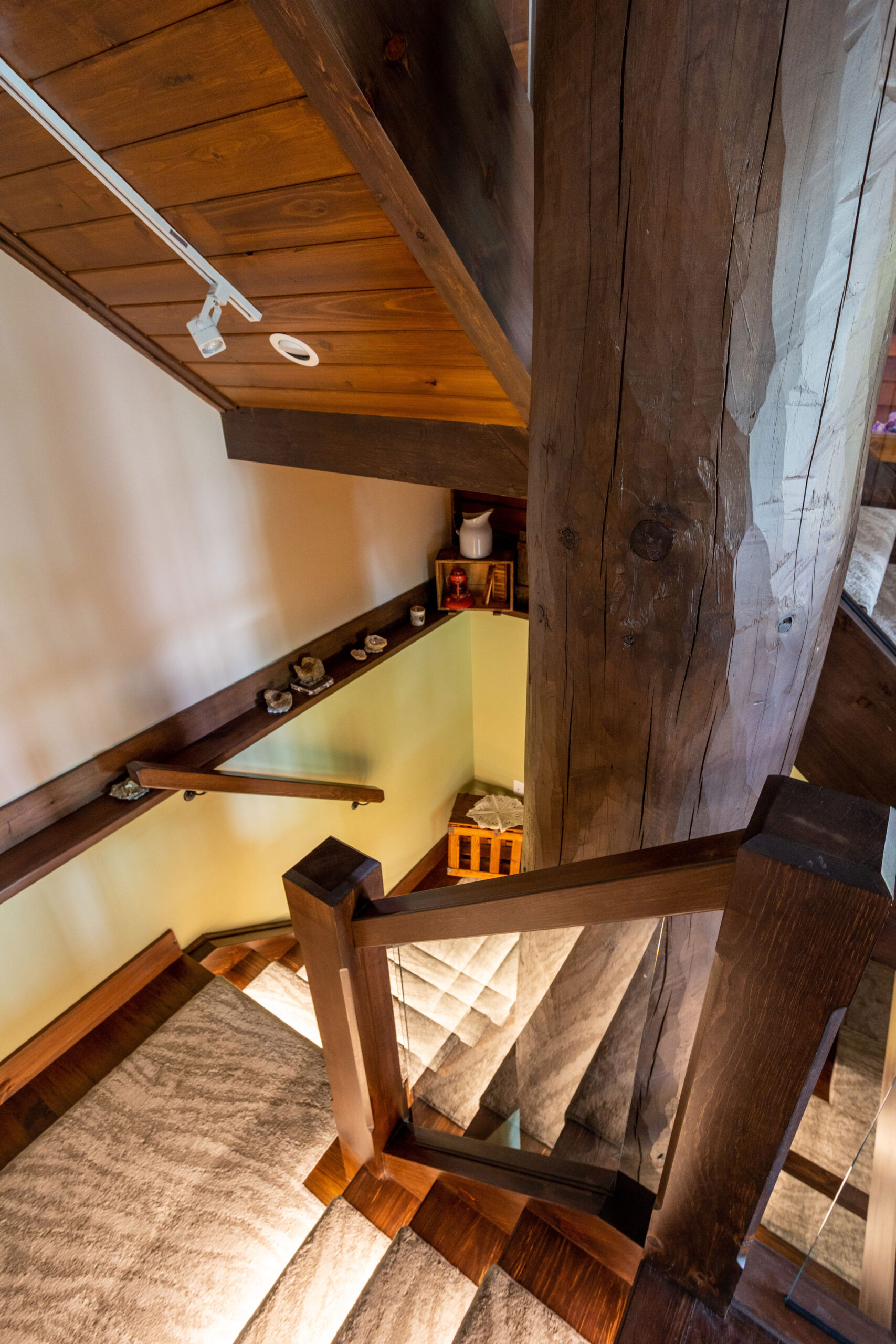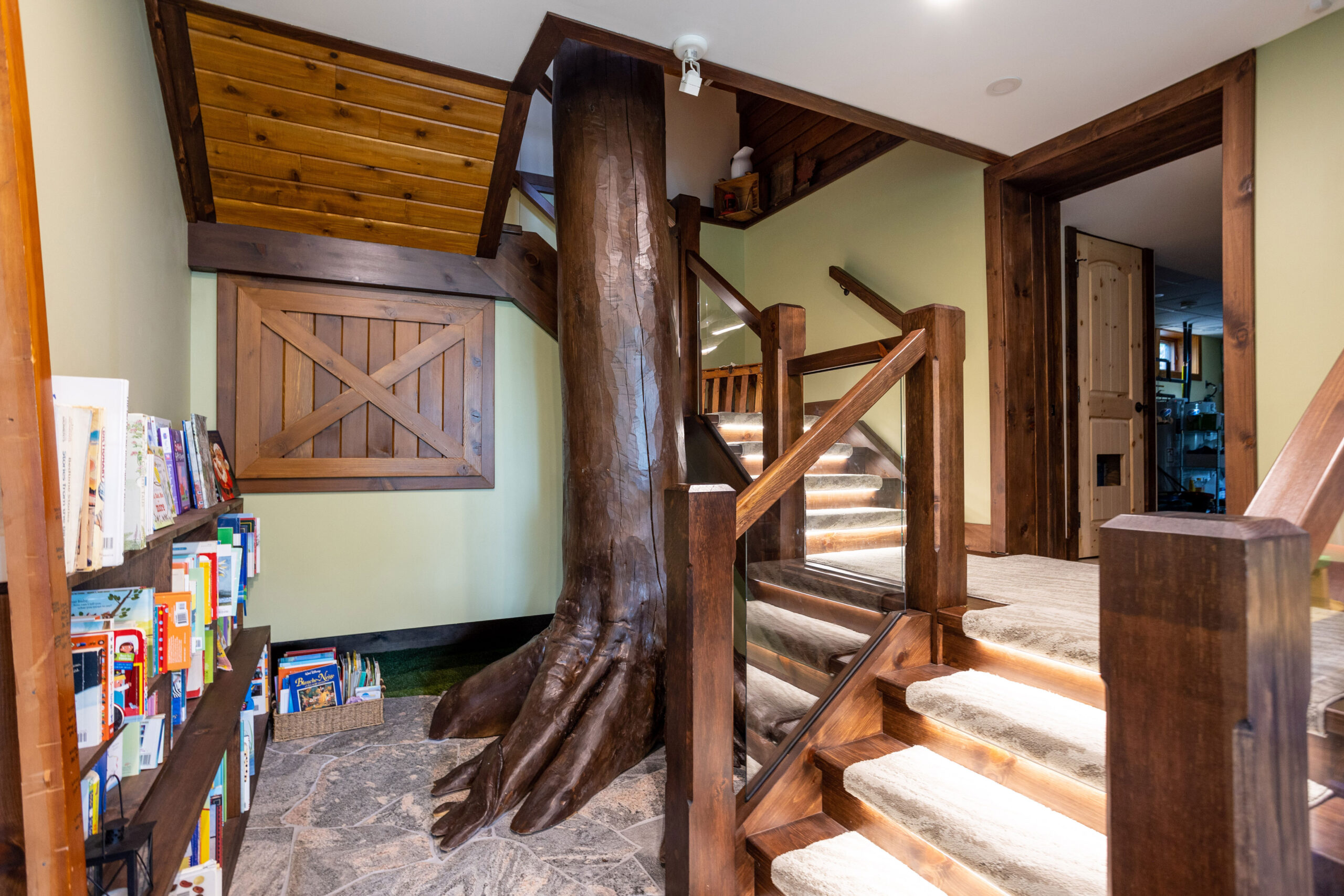 Have a dream? We can build it. Contact Laverty Log Homes to bring your dream to life.