https://www.youtube.com/watch?v=jlD2vTAvSbs
LAVERTY LOG HOMES & TIMBER FRAMES
We can build your dream.
Designing and building handcrafted, one-of-a-kind log homes and timber frame structures.
Trust An Authentic Canadian Log Home Builder
Laverty Log Homes & Timber Frames is a Canadian company that obsesses over the art of authentically handcrafted log homes and timber frame buildings. We design, construct and build one-of-a-kind log cabins, homes, buildings and stunning timber frame structures.
Delight in a builder that prides themselves on a unique hands-on approach to every detail of log or timber construction, building legacy log structures. Ensuring you feel confident that your dream home or timber frame is diligently built from design conception to onsite construction.
Laverty's 3D CAD software closely addresses the details in your high-quality plans.
Laverty lumber is prepared using the utmost best practices including gaskets and sealing.
Leverage modern innovations for the best possible energy efficiency and air sealing design to save you money.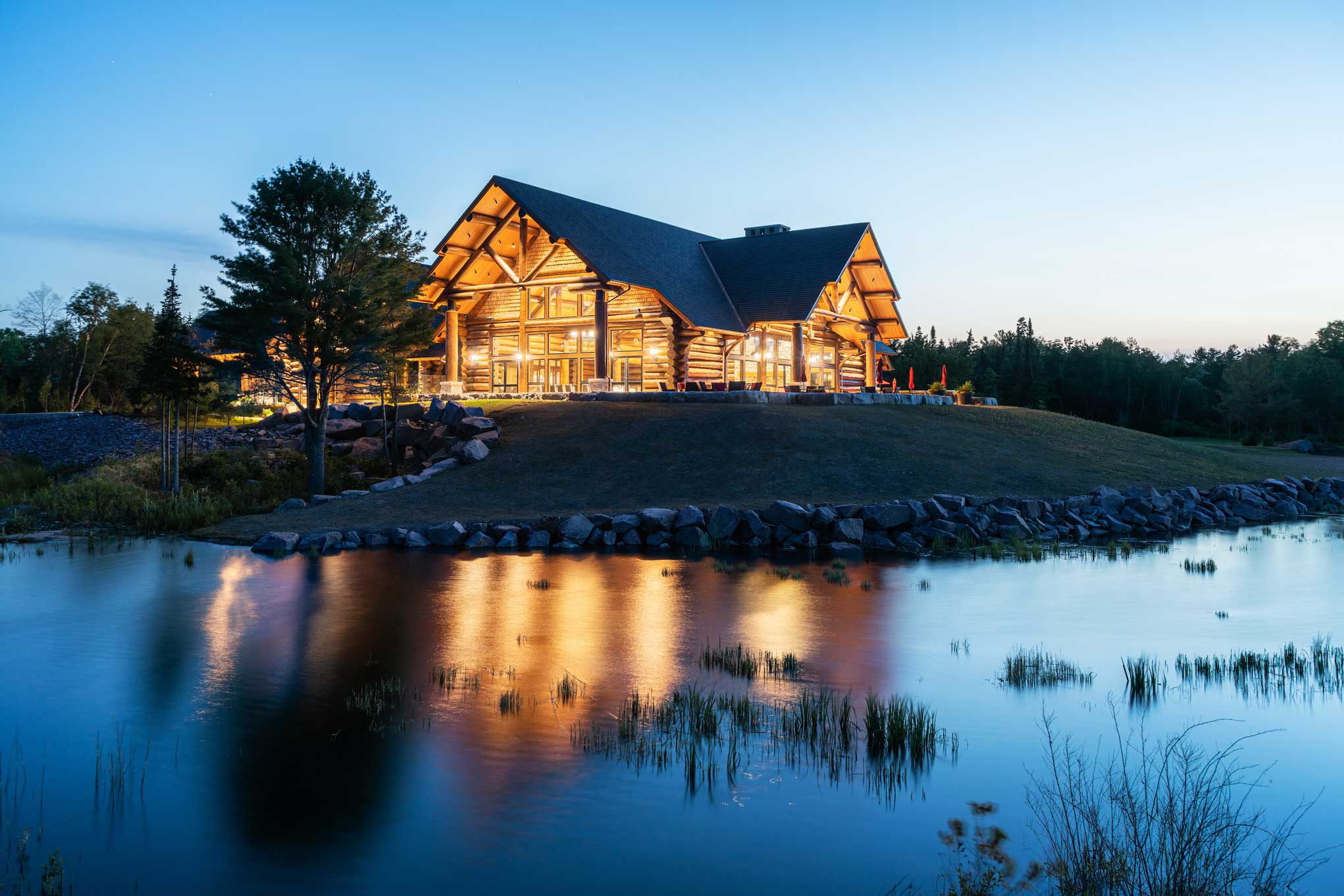 Earl Laverty has been building legacy structures across Canada for 19 years.
As an active member of the International Log Builders Association, serving for 6 years on the board of directors, including the role of vice president, sleep well at night knowing your home or structure is up to date with the highest standards leveraging the best age-old techniques.
Traditionally Handcrafted
The Laverty Log Homes team is uncompromised about the art of high-quality log homes and timber framing.
We use traditional handcrafting to construct stunning log homes and structural accents. We are a longstanding member of the ILBA and exclusively follow their best practices.
Meet Our Team
Approve Your Custom Renderings
Discover Serenity