Don't Take Quality For Granted
Delight in a builder that prides themselves on a unique hands-on approach to every detail of log or timber construction, building legacy log structures. Ensuring you feel confident that your dream home or timber frame is diligently built from design conception to onsite construction.
Innovative Design + Quality Timber + Handcrafted Techniques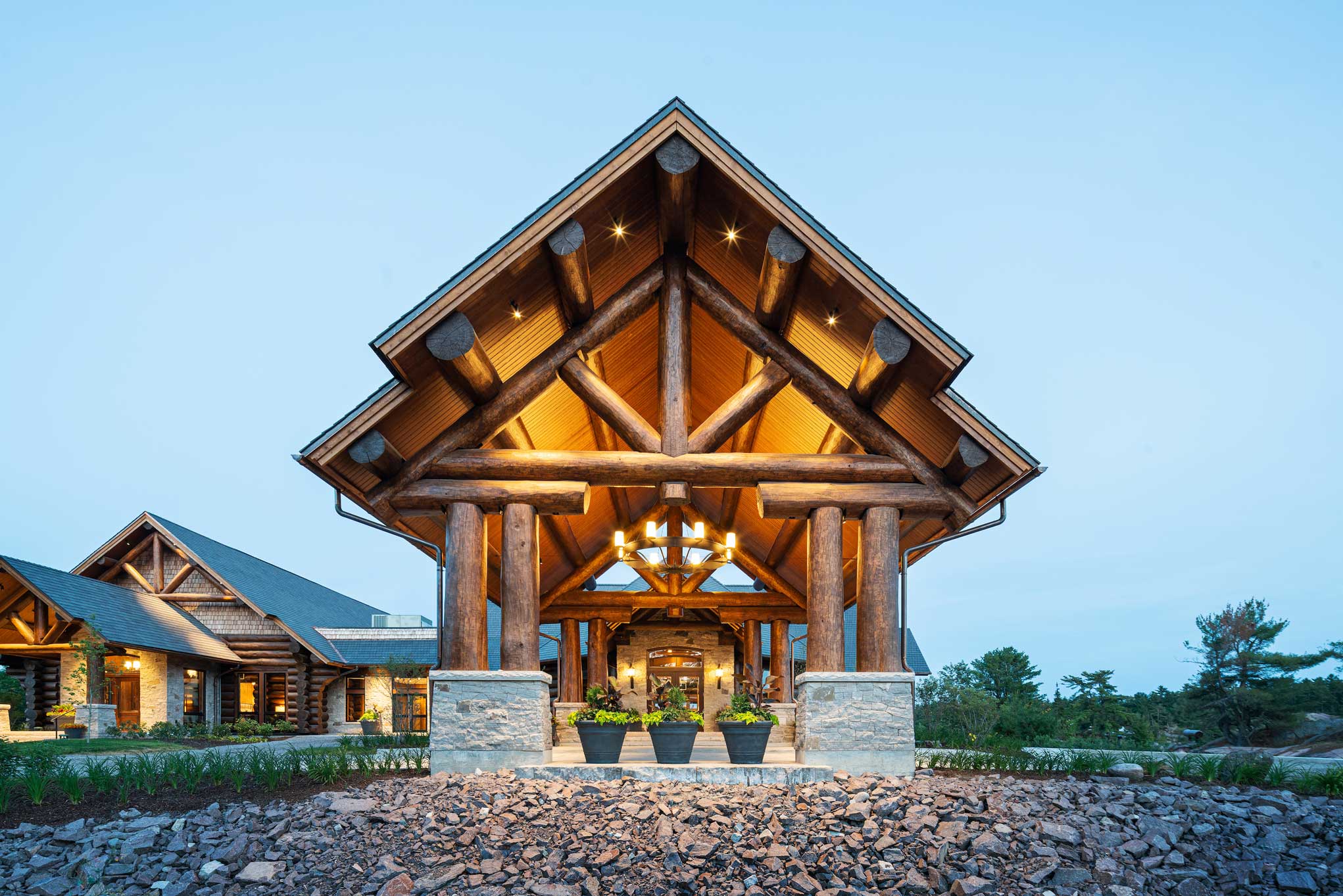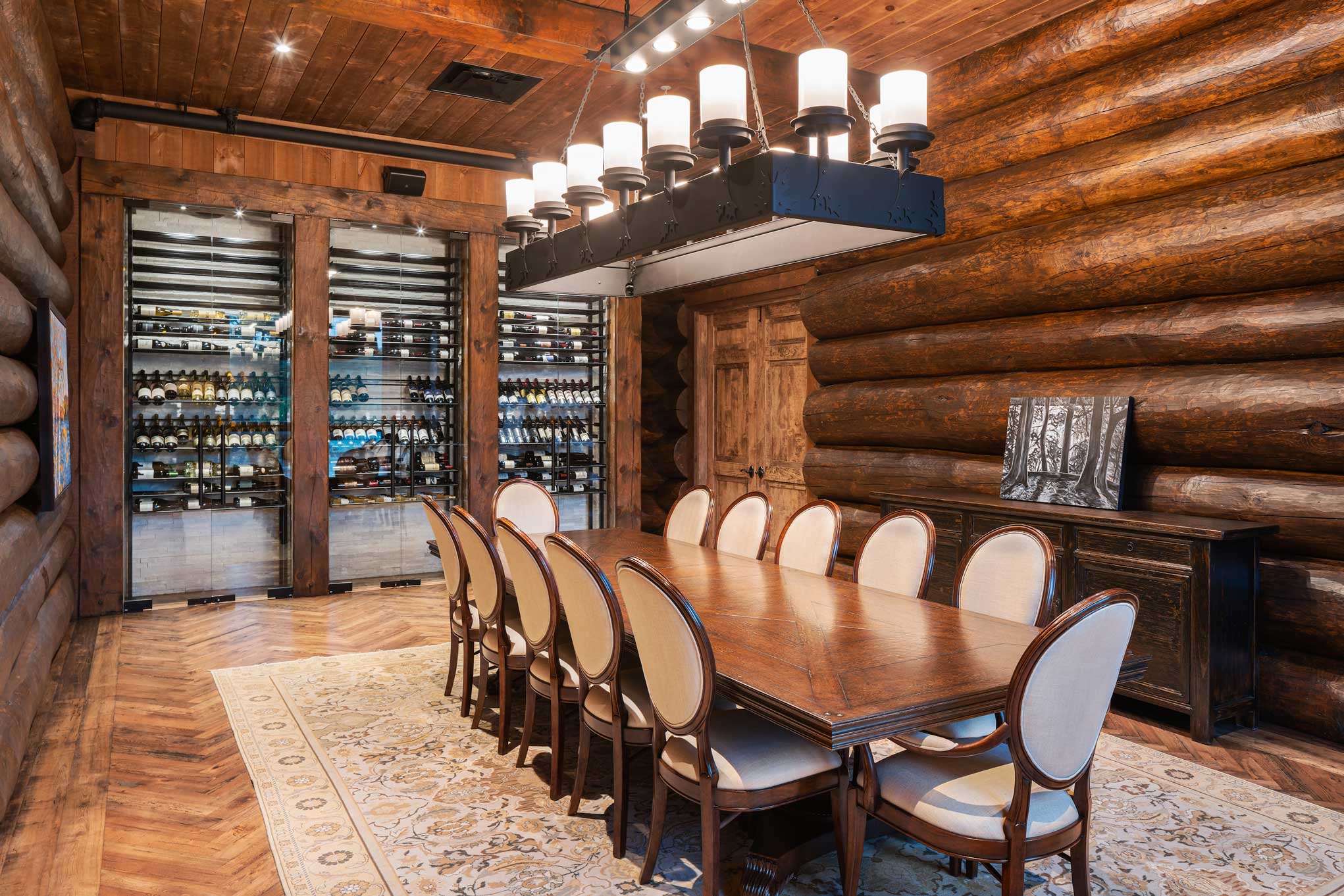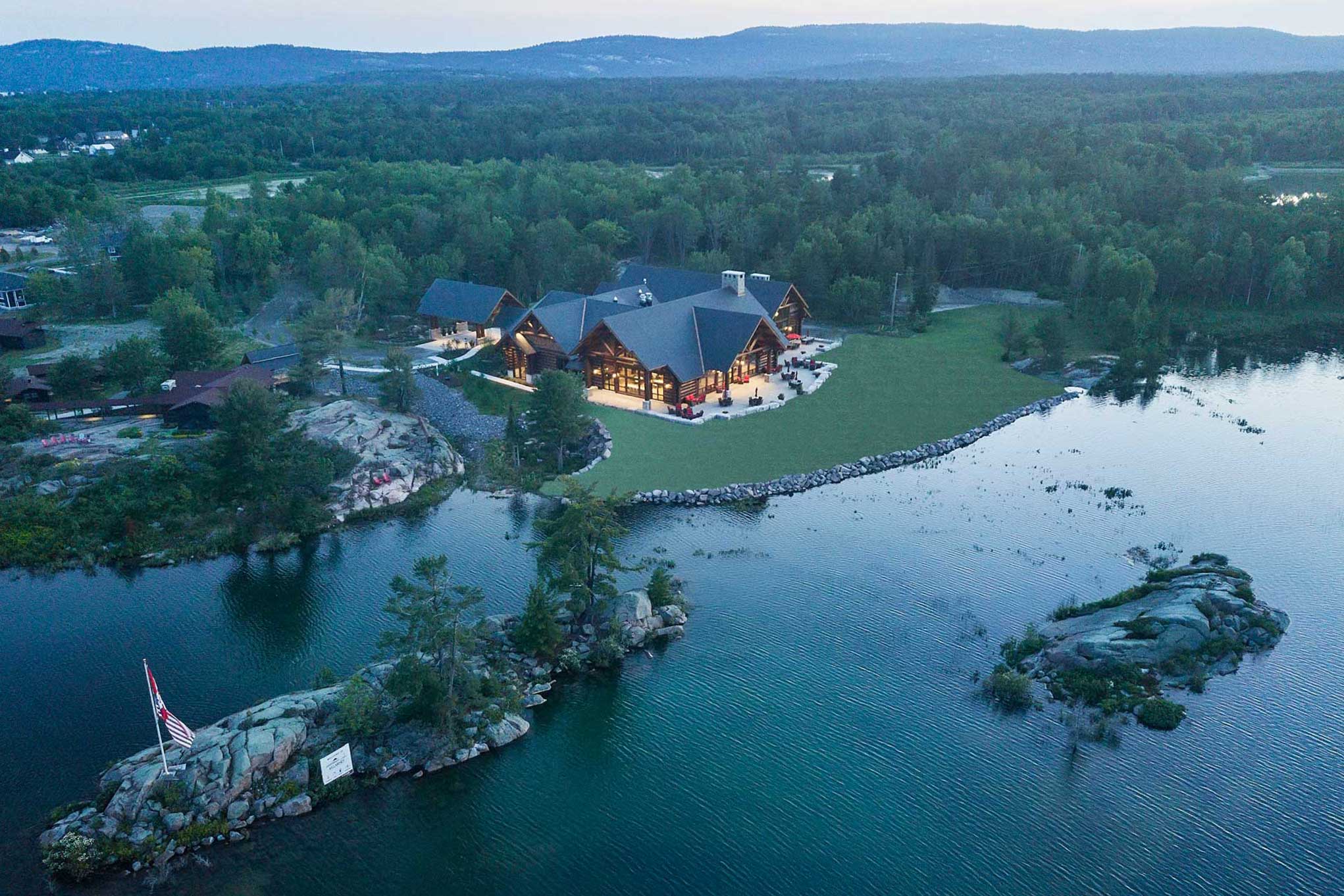 Handcrafted Log Homes by Canadian Artisans
Laverty Log Homes & Timber Frames is a Canadian company that prides itself on producing the finest handcrafted log homes and timber frame buildings. With a focus on authenticity and attention to detail, our team of artisans creates truly exceptional structures that will last a lifetime.
Quality That Stands Up
Engineering an authentic and durable double-gasket system to prevent drafts or water infiltration in our joinery. We do not use fibreglass.
Using hand tools to shape logs and heavy timber, hewing timbers with authentic, time-honoured European techniques.
Holding ourselves to the highest standards in wood joinery as an active member in good standing of the International Log Builders™ Association (ILBA).
---
Are you inspired to make a statement?
We excel at complex open timber/log roof systems, including trusses, valleys, heavy purlins and rafters. Check out our award-winning project gallery.
---
Unparalleled Beauty And Craftsmanship
Our traditional methods of log construction builds a home like a fortress.
Appreciate hand-peeled logs' organic shape and texture and admire the exposed craftsmanship as you preserve each tree's natural beauty and character. Keeping you cool in the summer and warm in the winter, our thermal mass logs regulate temperatures and build homes to last for hundreds of years.
Laverty Log Homes & Timber Frames' custom-built cabins, homes and resorts are constructed entirely according to your unique vision while engineered to meet or exceed national building codes.
---
Competent & Confident Constructing
Dovetails
Shrink Fit Saddle Notches
Round Log Structures
Square Timbers
Complex Roof Systems
Compound Valley Connections
Hand Cut Wood Joinery
---
Our Latest Log Home Projects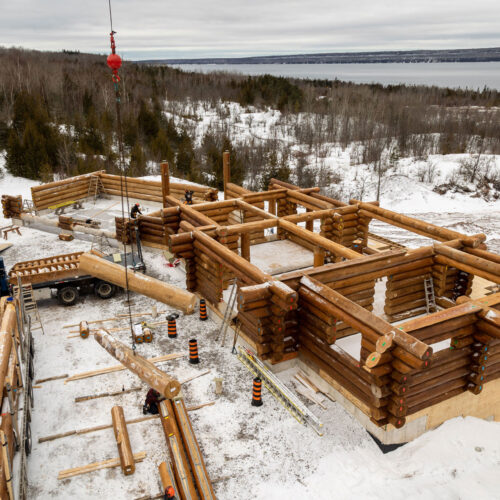 Georgian Bay Round Log Home Delivery
This winter, our team delivered the latest round log home overlooking Georgian Bay in Ontario, Canada. Encountering every weather variation coming off the lake in…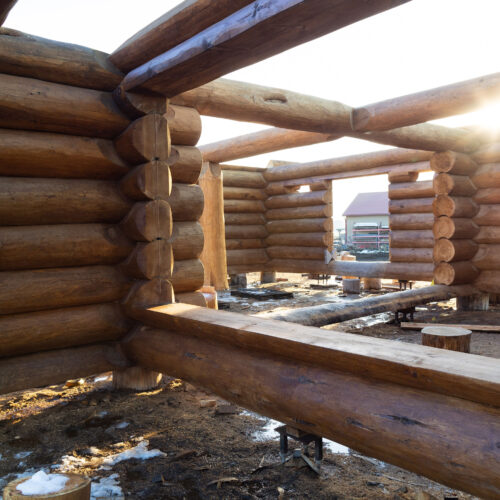 Building Transformation: Log Home Construction
As a building nears completion in the Laverty Log Homes & Timber Frames yard, you can see details coming together, such as trimmed windows, cutting…
A log cabin, home, resort, timber frame, or design feature is a multi-step partnership between you and our team of artisans. Don't worry, we can facilitate your entire project from vision to completion, providing outstanding quality hassle-free.
Take the first step. Meet with our team to discuss your dream.
BUILD YOUR DREAM