A rotunda truss roof system can add a stunning architectural feature to a variety of building styles. The latest rotunda truss roof system built by Laverty Log Homes & Timber frames is made with complete wood joinery and will be headed to Red Lake, Ontario, to create a spectacle on a Northern island.
Watch as Earl Laverty debuts the unique features of this custom rotunda truss roof system.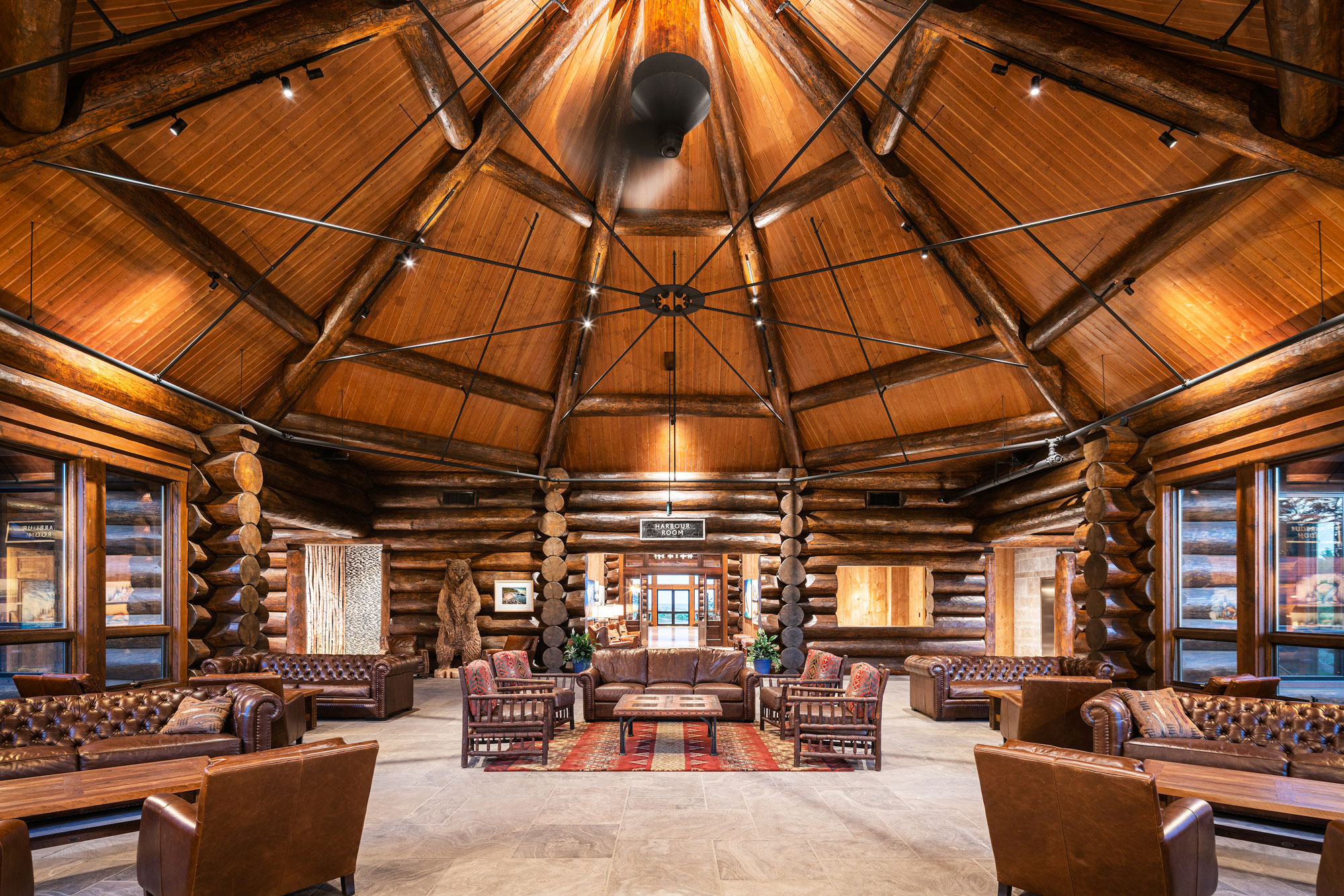 A view inside the rotunda roof system at Killarney Mountain Lodge.
Are you interested in building a custom rotunda roof system? Contact Earl Laverty at Laverty Log Homes to build your dream.