People building a handcrafted log or timber home are often surprised to see that at Laverty Log Homes & Timber Frames, we start with what nature readily provides: the natural, sustainable tree.
The beauty of log and timber homes is they are not highly processed, pretentious structures. The reality is, our modern urban lives have taken us a long way from the forest. Despite that distance, that may fuel our draw to homes built with natural materials.
Our logs are carefully peeled with hand tools and the majority are sawn into timber at local sawmills.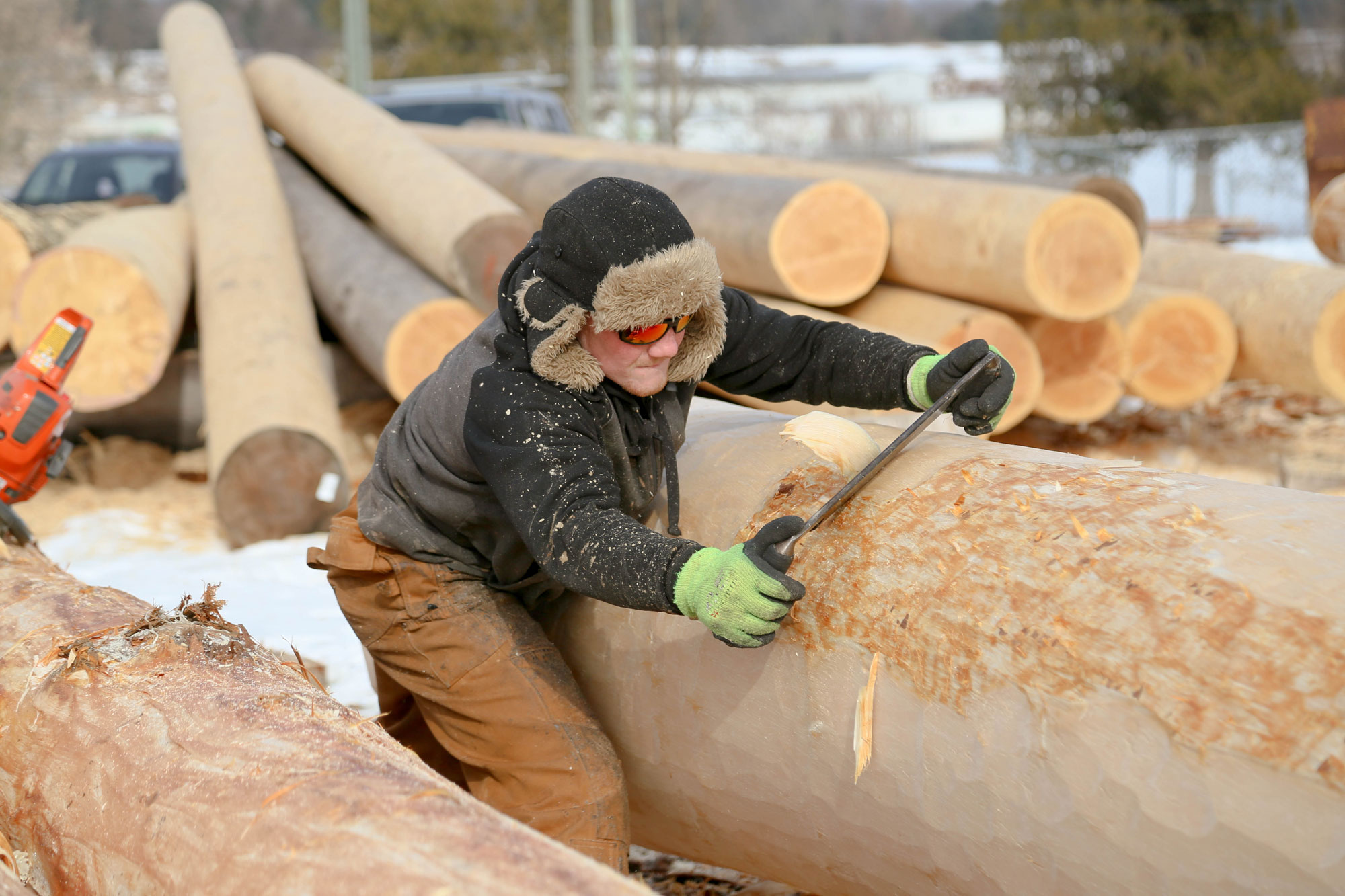 While it is true that log and timber frame homes do use more wood than a conventional 2×4 building, we would argue a log or timber frame home has a smaller environmental footprint.
According to government websites, the life expectancy for most residential buildings (conventional houses built with conventional materials) are between 70 to 100 years. That is a shadow compared with 600+ year life expectancy for log buildings.
Moreover, there are villages in Sweden where many of the buildings being lived in are 700-year-old log structures. Also note that considering the organic nature of the material, at the end of the life of a log home, the logs return to the earth in the form of compost.
Do you want to learn more? Check out some other articles on our blog to answer some frequently asked questions.